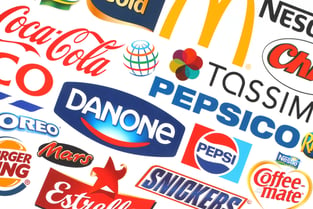 User-friendly analytics software is a boon to businesspeople who sell their products online. You can view the data from many different angles to find the answers to questions about your site's performance. You can find out which of your products have the best conversion rates and what type of user interface customers find most agreeable. It can give you an idea of what works and what doesn't on your Amazon pages.
Sometimes it takes more than an app to remove the obstacles that are keeping people from buying your brand. For example, investing in unauthorized Amazon sales monitoring to keep unauthorized sellers at bay is a worthwhile investment.
Unauthorized Resellers Can Put a Dent in Your Company's Performance
Third-party resellers on Amazon are not always bad. In fact, you can even encourage resale by listing trusted third-party resellers that you authorize to distribute your products. Unfortunately, though, Amazon often allows unauthorized resellers to operate long enough to put a dent in your sales before they get caught.
Therefore, unauthorized Amazon sales monitoring is an effective form of brand protection. Brand protection with Amazzia can alert you as soon as anyone buys one of your brand's products from a third-party seller you have not explicitly authorized. This way you can take action against unauthorized resellers before they can do substantial financial damage.
Brand Protection Can Help
A brand protection service, like the one offered by Amazzia, is your best defense against unauthorized third-party resellers. Monitoring the resale of your products on your own can take time away from other important business activities. Therefore, it is best to hire a brand protection service for the task.
Amazzia is in the business of helping Amazon brands be successful. Get in touch with Amazzia today to find out more about our brand protection services.