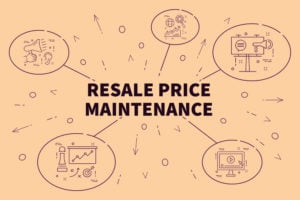 Knockoffs and fakes are as old as commerce. When your grandmother visited New York City before you were born, she probably came back with a "designer" handbag that was anything but that. Savvy shoppers look around for reasonable bargains, but they know when a low price seems too good to be true. Amazon MAP pricing is a policy that keeps prices low enough to be fair to buyers but high enough to be fair to sellers. Brand protection can help you ensure that third-party sellers who market your products adhere to the MAP prices you set.
What Is Amazon MAP Pricing?
MAP stands for minimum advertised price. On Amazon, it is the lowest price for which you, the owner of a brand, will allow your products to be sold. Setting and adhering to MAP prices is just a matter of business sense. Small businesses determine prices in order to enable themselves to recover the costs of manufacturing and distributing their products. Therefore, they don't want their prices to be too low. They also don't want them to be too high, or else the high prices will deter prospective buyers.
You, as a brand owner, can set a MAP price for each of your products. When you do, third-party sellers can resell your products. They can set their own resale prices, but the resale price cannot be lower than the MAP price. If resellers try to sell your products below the MAP price, you can report them to Amazon.
How Brand Protection Can Help
On your own, you can't always catch unscrupulous resellers before they put a dent in your profits. Investing in brand protection can help you enforce Amazon MAP pricing when resellers market your products. Call or visit Amazzia now to find out more about how brand protection can help your Amazon business.