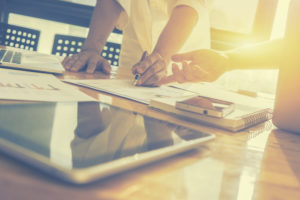 All brands can benefit from protecting themselves- especially in a large and highly competitive marketplace like Amazon. When you put a lot of work into your brand, you want to see it succeed. That's why choosing the right brand protection agency is so important. Here are five things to look for in an Amazon brand protection agency:
MAP Protection
One of the most common issues that brands face on Amazon from third-party sellers is a violation of minimum advertised price. While there are many benefits to working with third-party retailers on Amazon such as increased advertising and brand awareness, some unethical third-party retailers may sell products much higher or lower than your preset MAP pricing policy. This can leave you with increased cost and reduced profits. A good Amazon brand protection agency will help protect the integrity of your MAP pricing across the board, with all your third-party sellers.
Brand Protection
Many brands fall victim to unauthorized resellers and copycats, but these problems can be particularly devastating for smaller, lesser known brands.
Product Distribution
Most quality brand protection agencies will also protect your product by helping you partner with the right third-party resellers that handle distribution.
Marketing Optimization
Because brand growth is a direct result of solid marketing efforts, many brand protection agencies offer marketing services This may include creating Amazon compatible advertisements and suggestions for further growth. This service can be of great benefit to your brand because having additional marketing support is always beneficial when it comes to growing your brand and profits.
Commitment to Your Brand
Make sure that you choose a company that is committed to your brand. If they seem like they don't care, or are passing you around between automated messages, they are probably not a good fit. Choosing an Amazon brand protection agency is a big step so it is important to consider your options. Check out Amazzia today to learn how we can help grow and protect your brand.