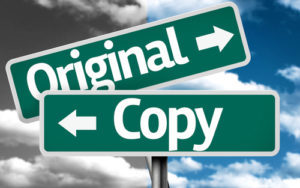 Distrust is practically the universal language of the Internet. Much of this cynicism is well placed. Computer viruses masquerade as antivirus software. Bots write scary articles about the dangers of bot-generated web content. Amazon sellers are all too familiar with the phenomenon of unauthorized resellers. Therefore, it only makes sense to invest in brand protection for your Amazon store. How do you know which Amazon brand protection agency to trust? How can you choose the genuine article amid a sea of false advertising? Here are three indications that the agency you are trusting to protect your brand is trustworthy:
It Does Not Make You Hand Over Copyrights
Copyrights and patents on proprietary aspects of your brand are important ways of protecting your intellectual property. A trustworthy Amazon brand protection agency may advise you about copyrighting certain aspects of your brand. It will not trick you into revealing trade secrets and then copyright them for itself. It also will not stipulate that you sign over the rights to any of your intellectual property.
It Does Not Make You Pay Big Bucks for Outdated SEO
Trends in search engine optimization (SEO) change quickly. Plenty of charlatans offer to use outdated or ineffective SEO techniques, claiming that they will increase your web presence and sales. Some of them charge hefty sums for these services. Brand protection is about much more than SEO.
It Stays a Step Ahead of Your Imitators
Unauthorized third-party resellers are a major hassle for brands that sell on Amazon. Trying to prevent unauthorized resellers from marketing your merchandise should be central to the brand strategy agency you hire.
Amazzia successfully protects the brands of numerous companies that sell their products on Amazon. Visit the Amazzia site to see how it can help your brand
Facebook
Google+
Twitter
LinkedIn